Don't just take our word for it that you'll love APX Sport Drink - check out what others have to say!
In the 2014 Hoodoo 500, "I personally rode 272 miles and climbed 13,000 feet during those 25 hours. I consumed an entire bag of Pomegranate APX,
it was my only drink.
What this means is even though I'd been burning the candle on both ends for 25 hours,
I was consistently able to take on fluids and electrolytes (and carbs) because APX is a perfect companion for true suffering
.
I maintained power and never got overwhelmed with "sugar lock" that most athletes get from heavy, sticky or oversweet mixes.I drank APX line to line . . . and the lines were 520 miles apart!
I already knew APX was great for training, now I know it keeps my performance high in the crucible of ultra racing."
Andrew Danly ("METAL"), Hoodoo 500 2-Man record holder, MT Racing Team Member, Ultra Racer, RAAM 8-man winner (course record), Stagecoach 100 4-man winner (course record), Fiesta Island TT winner, Fiesta Island TTT winner(course record)
"My typical training ride is more than ten hours - meaning APX gets a real test because nobody really wants to eat or drink anything in the depths of Ultra Racing. This is one product that allows me to keep reaching for that bottle which translates into superior performance and the ability to unleash your hidden potential. I've tried them all and this product works best for me. I recommend ALL riders give it a try and see if you don't agree that APX offers something the other products overlooked." Andrew Danly ("METAL"), MT Racing Team Member, Ulra Racer, RAAM 8-man winner (course record), Stagecoach 100 4-man winner (course record), Hoodoo 500 two man record holder, Fiesta Island TT (course record), Fiesta Island TTT winner

"I like your A*P*X Sports Replacement drink. Very natural and easy on the stomach." John Howard - Ironman World Champion, former US Olympic Cyclist, bicycle land speed record holder (1985), PowerFitte developer, Olympic cycling coach and trainer

"Great race last weekend at Vail Lake. Took first place with two bottles of A*P*X to get it done. Thanks guys!" Stephane Roch, Pro Mountain Bike Racer

"Hi. . . I was at the Team In Training practice a few Saturdays ago when you came and talked to us. I didn't get to try it that day, but it was at the SAG table a couple weeks ago and I tried it. I really liked the subtle flavor. Thanks for a great product for a good cause." Pat O., Laguna Hills, CA

"Tried it last night for the first time. 3 hour cycle and 30 minute run. Was amazed at how strong I felt! This is a second of two big mileage weeks and I teach middle school, so I was exhausted, but the APX made a big difference." Tami Y, Tallahassee, Fl (And one month later, this is what Tami had to say: "I continue to see a big improvemnet in my long workouts in sustaining momentum and pace.")

"Although the temperature was forecast to reach 100 degrees during my race, I wasn't worried because I had prepared APX for before, during and after the race. I stayed hydrated the entire time and had one of my best finishes of the season!" Deanna R, 1st place in Women's 1/2/3 field at Cajon Pass Circuit Race

"I had zero nutrition issues for the first time in an Ironman. I had no cramping, no slushy stomach and no bowel problems. . . That's a feat in itself during one of these races." Andrew S., San Diego, CA

"APX got me through the race and up the final climb to take First PLace! With APX I just outlasted everyone on the field. Never race without it!" Vince G., Moment Race Team

"Two weeks ago I forgot my A*P*X for a race. I had to settle for another product. . . and it was awful (both the product AND my race performance)! I haven't forgotten my A*P*X since then - nothing can beat it! And I perform better when I use it!" Deanna R., Moment Cycle Race Team, podium finisher

"First I passed the A*P*X around to a number of people in the shop and they all had the same reaction . . . WOW! That tastes really good. I personally tried the citrus flavor on a 38 mile ride with 4800 feet of climbing and I felt great the whole time. This product tastes amazing and really works. I can't wait to get it in my store and start pushing it." Adam L, Helen's Cycles

"APX got me through blistering heat, buffed out the cramping and kept me hydrated to finish in a top position in my races. Thanks again. We love your stuff. Simple and effective." Vince G, Moment Cycle Race Team, 2nd place finisher

"Can you say HOT? Santa Ana winds all week brought unseasonably high temps. Proper hydration and fueling is even more important as the thermostat rises. A*P*X helped me survive my two races at the Barrio Logan criterium with no cramps! And we snagged a win in the Women's 3/4 race!" Rachel W, Moment Cycle Sports Team, San Diego, CA

"Amazing - I'm a believer! This product is great!" Ted K, Santa Monica, CA

"A*P*X got me through blistering heat, buffed out the the cramping and kept me hydrated to finish in a top position in my races. Thanks again. We love your stuff. Simple and effective." Vince G., Moment Cycle Sports Team, San Diego, CA

"WOW!!!! We are all very impressed with your product. We tested it at several events and it passed the test! As you know, our athletes are high performance athletes. Not one or two, but everyone liked A*P*X. It's refreshing and it has a smooth flavor that makes it appealing while training, riding or racing. . . and most important, it keeps you hydrated. We could not have tested your product in a better time - we had high temperatures and it was great!!!!" Omar Lozano, Adrenaline Cycling Team

"In my opinion your product is better than many of the drinks available for cyclists. A long day on the bike for me means starting with about 40oz of drink and refilling both at mid-point of ride. I picked up enough samples at the Carlsbad 5000 to do this on a few rides and it was good enough for me to google you guys and place an order for more." Allan S., 7x Ironman

"I'm a HUGE fan of A*P*X!! I feel SO much better using it during my half marathons and training than any other electrolytes (including Cytomax!)" Juri P, Lakeside, CA

"I use A*P*X not only because it's helping me get great results but also because I know it supports great causes in the community. I'm proud to promote a product that gives back." Deanna R, Moment Cycle Sport Race Team, San Diego, CA

". . . I was so pleasantly surprised that I could not wait to order more. It was so refreshing and energizing. I have been telling everyone and I will totally be buying more." Kaitlin F, Escondido, CA

"I absolutely love this flavor (Pomegranate). Great taste, no bad after taste and not too sweet. Amazing product. Flavors the water just enough." Chanda R., San Diego, CA

"I ABSOLUTELY LOVE your product. I am on the Ironteam with Team In Training in Los Angeles, so I love the fact that you donate to charitable organizations like LLS." Rona S., Huntington Beach, CA

"You have a great product and your customer service is excellent!" Dave A., Los Angeles, CA

"I bought 10 sachets from you at the Silver Strand Half (Marathon) packet pick up in November. I used three on a 38 mile mountain Ultra just before Christmas. I said I'd let you know how I got on. Well, I got a PB, in tough conditions with gales, driving rain and floods. I've never felt so well fueled from halfway onwards (I was out there from dark 'til dark for 9:35 (hours)). I firmly believe that drinking APX from the outset before moving on to more real food later on reduced the slowdown and regrouping that I usually go through. It seems that APX is good for ultra runners as well as for cyclists!" Nick H, Stockport, England

"Used A.P.X solely at IM Arizona. Love that the taste doesn't overwhelm you and make you sick of the flavor by mile 80 . . . Love it!" Cory G., San Diego, CA

"I'm the one who races on Team Kidney (my husband has PKD and is on the transplant list in San Diego). I bought both flavors of A*P*X and have been using them here in hot Bako (Bakersfield, CA) where we sweat a lot on our rides. I am happy to say, I love them both (Pomegranate and Ruby Red Grapefruit flavors) and I have had no stomach issues, I don't cramp and I like the light taste." Julie R., Bakersfield, CA

"Absolutely using A*P*X. It's the only thing I put in my bottles!" Greg E., Moment Race Team

"A*P*X simplifies training and race day nutrition. No worries, no guessing - just podiums!" Dave, Moment Race Team

"A*P*X is AWESOME! It's ALL I use." Stephane Roch, Pro Mountain Bike Racer

"Of course I was using A*P*X. It's the cleanest I know. With the help of my teammates and A*P*X Sport Drink, I got the podium victory on my last race. Vincent G., Moment Race Team

"I was using A*P*X during the race. I thought I was going to bonk during the race cuz I was getting that feeling in my stomach but I just kept drinking my A*P*X hoping that I could just finish the race. It worked cuz I was able to win the sprint finish!" Jeffrey K, Moment Race Team

"I had A*P*X in my bottles a couple weeks ago climbing Mt. Palomar South Grade on a hot day and I broke my PR by 2 minutes! Love the quality and mission of the product and was grateful for it yesterday! You guys are the bomb!!" Sean G., Moment Race Team

"I've been using A*P*X over the past weekends out here in the Phoenix heat and have really enjoyed the produt. The non-overpowering flavor works well for me." Matt G., Phoenix, AZ

"I PR'd drinking A*P*X at the SD Rock N Roll Marathon. THANK YOU!" Maureen

"I think I found my new bike nutrition. 40 miles fueled by A*P*X today." Valerie

"Hey A*P*X. Have been digging the Pomegranate flavor on the last couple of rides. Will be putting it to the full test with tomorrow's 110 mile road ride. Thanks for the great product." John

"I used A*P*X in my water bottles for the entire race (MS 150 "Bay to Bay") and was very pleased with it." Todd W., Simi Valley, CA

"Amazing customer service and a top notch product." Kevin H, Rancho Cucamonga, CA

"My husband competed in the Superfrog Triathlon in September and we saw your product at the Expo. He has been using it ever since and loves it! He has pretty much replaced the Accelerade and Gatorade with A*P*X and has had excellent results." Jamie B., Tucson, AZ

"Your product rocks!!" Steve L., Long Beach, CA
Like us on Facebook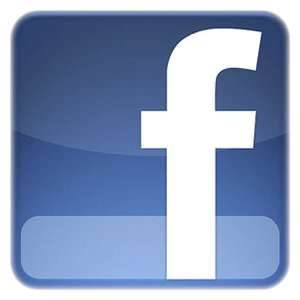 Twitter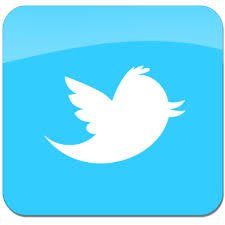 Instagram