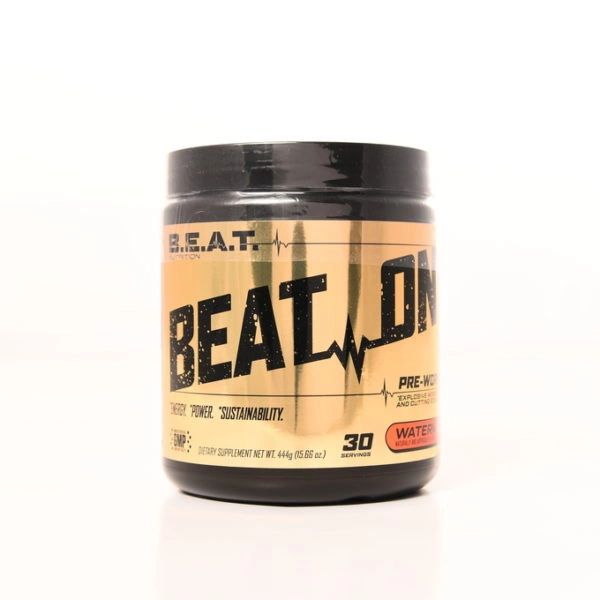 **BEAT_ONE pre-workout**
- Premium pre-workout supplement that helps boost energy, increases pumps, delays fatigue and helps the body recover.

- Formula created for ALL types of fitness enthusiasts – from gym rats to weekend warriors, cross fit crazies to cardio junkies and everyone else!

- You'll experience long-lasting energy with NO JITTERS!

- No proprietary blends – you know exactly what you are taking and how much!

- 100% Service Guarantee: B.E.A.T. Nutrition stands by their products and are confident that you will feel and see the results from using our pre-workout BEAT_ONE. Great watermelon flavor!
- For more information, please go to www.beatnutrition.com

Reviews
Featured Products